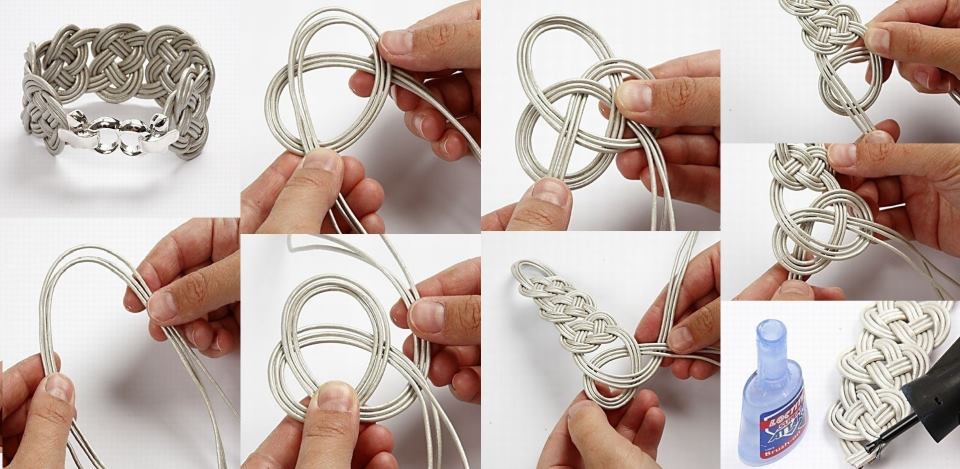 Materials:
Three lengths of leather cord – each four times the final length - http://dunebeads.com/en/leather-cord-and-leather-cord-necklaces
A clasp
A little glue
A big dose of patience
Weaving instructions:
Fold the bundle leather cords in two and make a loop with the left side on top of the right.
Keep the junction of the loop firmly in your hand.
Go with the end of the loop cord under the right side, then over the top right side of the loop you just made, then under the cords of the first fold and back up the left side of the loop.
Repeat on the other side.
Advice:
try it first with S-lon weaving cord until you get sufficient insight in the movement.
Choose your favorite products @ http://dunebeads.com/en/leather-cord - happy shopping !