You have learned all about even-count flat peyote and are ready to attack the tubular version. Of course, you could just make a flat strip and zip it up, but for a rope necklace we surely recommend to use the tubular peyote stitch.
Contrary to flat peyote, where you use mainly tubular beads, type Delica's, this may as well be a seed bead as a Delica project.
Challenge:
Understanding the thread path and controlling the thread tension.
Supplies for the bangle bracelet in tubular peyote stitch:
Japanese seed beads size 8/0
dowel or knitting needle or thick straw or a paper tube-shape
thread, needle
scissors and beading mat
Weaving instructions for the tubular even-count peyote stitch:
to get yourself organized make little stacks of 4 beads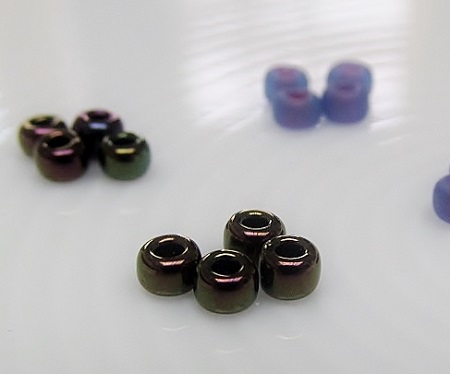 take a length of thread and pick up 8 seed beads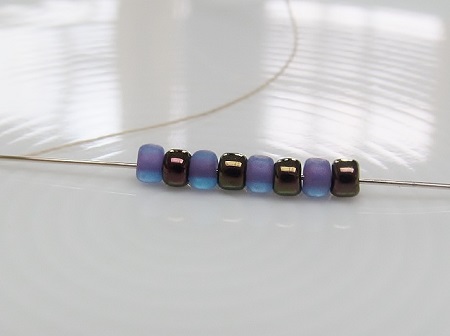 to make a circle, stitch back through all the beads as well as two extra beads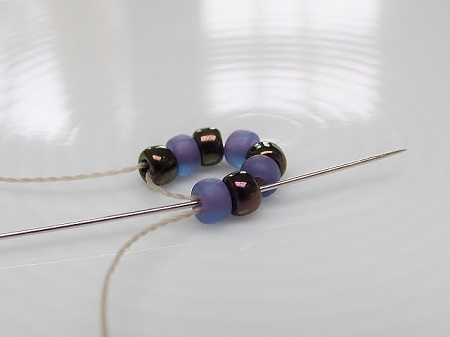 put the circle over the right size dowel in the sense that the beads are aligning nicely
block the tail of your thread on the dowel with your fingers
to create the first row: *pick up a new bead, skip a bead and go through the next bead**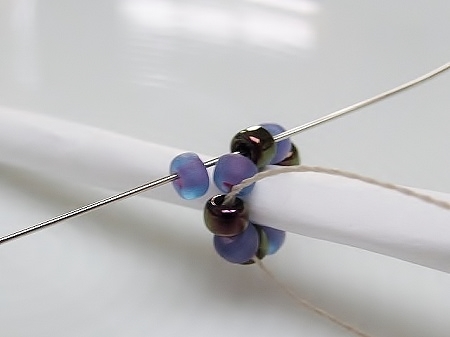 SEE - part 2