If the step-up of the even-count tubular peyote seems daunting to you, try out the uncomplicated odd-count spiral peyote. This easy tubular peyote stitch is very accessible and a perfect project for beginners.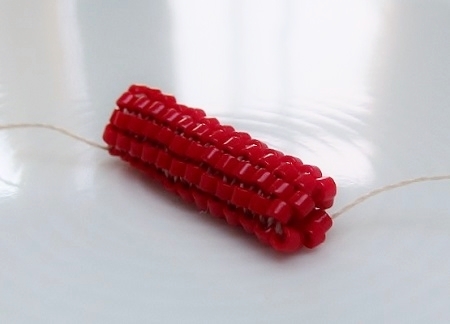 Challenge:
Understanding the thread path and controlling the thread tension.
Supplies for the bangle bracelet in tubular peyote stitch:
dowel or knitting needle or thick straw or a paper tube-shape
thread, needle
scissors and beading mat
Weaving instructions for the tubular even-count peyote stitch:
take a length of thread, pick up 9 Delica beads, while leaving a generous thread tail to hold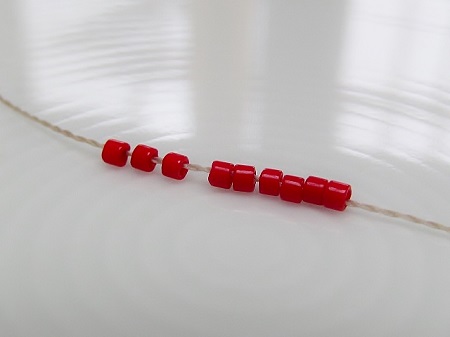 to make a circle, stitch back through all the beads as well as one extra bead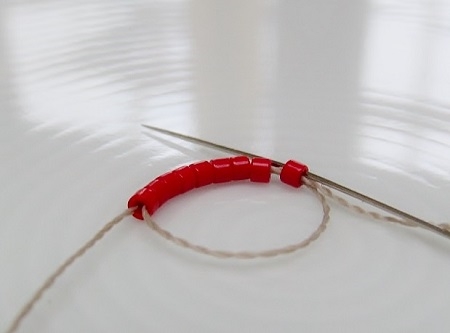 put the circle over the right size dowel in the sense that the beads are aligning nicely
block the tail of your thread on the dowel with your fingers
just like with regular flat peyote, to create the first row, you *pick up a new bead, you skip a bead and you go through the next bead**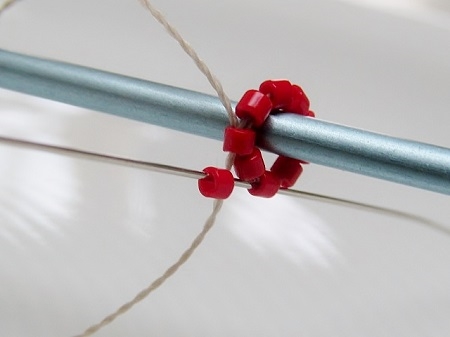 to ensure a tubular shape, tighten your thread so that every new bead stacks nicely on top of the preceding round of beads
repeat * ... ** three more times
at the end of the row, you will see two beads sitting next to each other at the same level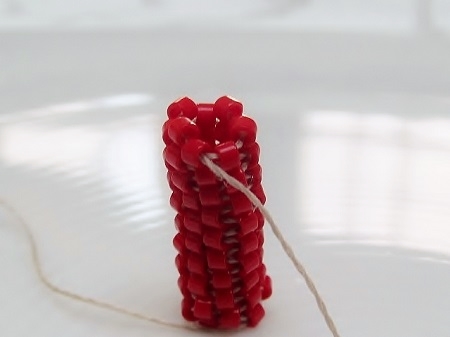 to start the next round and close the gap, pick up a bead and go through the next bead which sticks out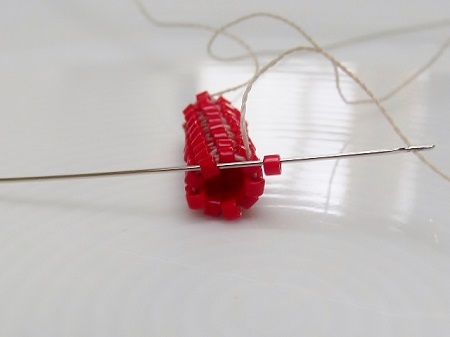 work slowly and carefully in the beginning and persevere as stitching will get easier
after a few rounds you can put the dowel aside
continue until you get the desired length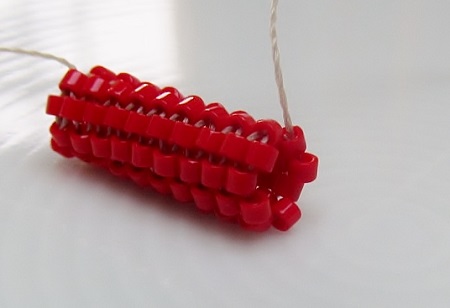 Observation :
As you fill out the gap created by two beads sitting next to each other at the same level at the end of a row, you will always find one bead sticking out at the top of your work.  Therefore, it is advisable to use end caps to finish your necklace.
See you  later!