This bracelet in flat herringbone stitch is quickly learned and results in a supple band with columns in a fish bone pattern. As a consequence, it is a perfect stitch for both slender and large bracelets.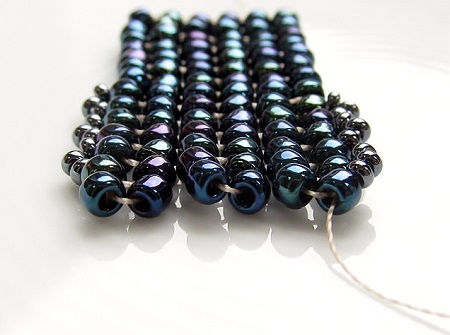 Challenge:
Arrange the beads of each layer in a zigzag or chevron pattern, so you can easily stack the next round on it.
Supplies for the flat herringbone weave:
8/0 seed beads (and optionally, 11/0 seed beads)
needle, thread and scissors
clasp and beading mat.
Weaving instructions for the flat herringbone stitch:
as you will always add 2 beads at the same time and work with an even number of beads, it is wise to start the base in a 2-bead ladder stitch
consequently, start with a base in ladder stitch of 2 beads wide and 6 beads long:
pick up 4 beads, circle back through the 2 first beads at the tail end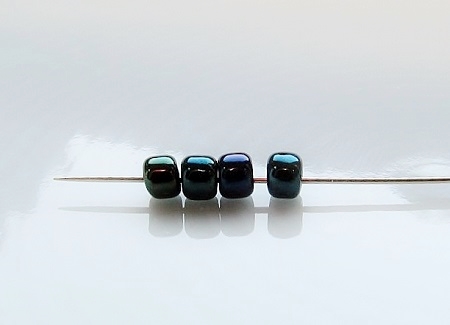 to get in position and to add beads, pass the needle through the last set of beads to go to the outer edge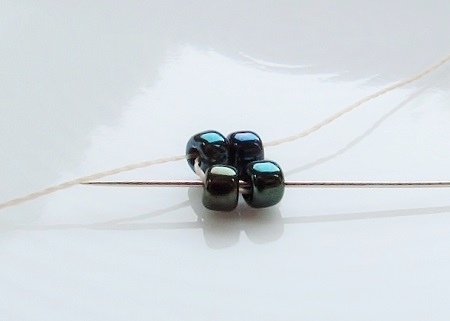 pick up 2 beads and go through the previous set of beads
circle back through the set of beads you just added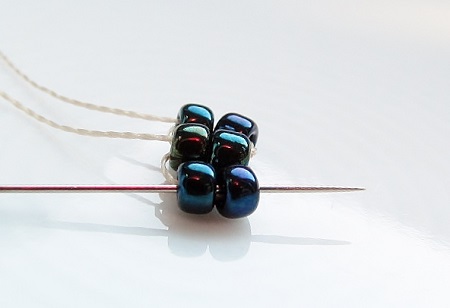 to start the herringbone stitch and the 3rd round:
pick up 2 beads and go down 2 levels through the 2nd bead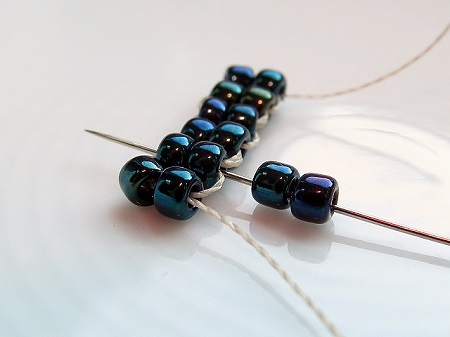 go up 2 levels through the 3th one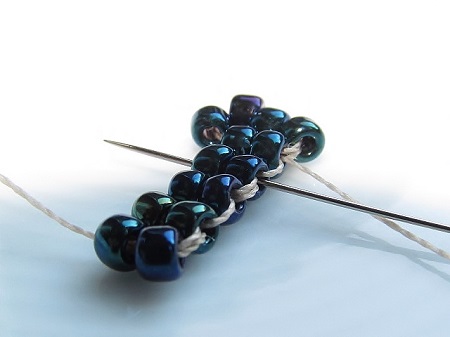 pick up 2 beads and go down 2 levels through the 4th bead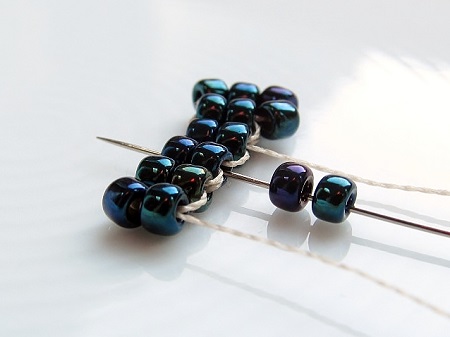 go up 2 levels through the 5th bead, pick up 2 beads and go down 2 levels through the last bead
as a consequence, you go UP and DOWN two levels in the 3rd row, but only in the 3rd row, in order to stabilize the row below
SEE - part 2