The Triangle-Angle Weave (TAW), a variation on RAW (Right-Angle Weave), could have stepped out of the Art Deco period. Its repetitive geometrical pattern seems to beg for straight lines and bold colors. Contrary to RAW, where you work with four beads and where the middle beads always remain parallel, the central beads in TAW are at an angle. The basic idea of weaving in a circle is the same, however. If you are not familiar with RAW, have a look @ https://dunebeads.com/en/learn-and-create-a-delightful-stretchy-summer-bracelet-in-right-angle-weave-part-1 and 2.
Sleek and sophisticated, the "Manhattan" bracelet can be worn by itself, hold charms or have a https://dunebeads.com/en/search?q=connector in the middle. As you will be working with small beads, the circular weaving in this tutorial has been reduced to a bare minimum.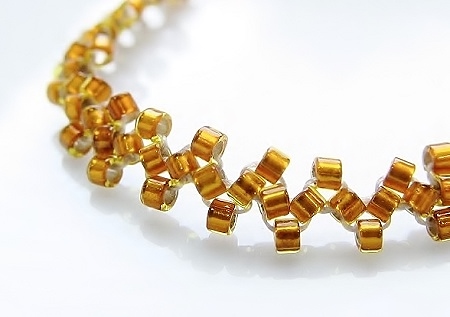 Challenge:
This basic stitch requires no previous experience.
Supplies for the « Manhattan » bracelet:
11/0 Japanese Delica beads
polyethylene thread (fishing line) for an invisible effect or S-lon thread in the color of your choice
a small toggle clasp
needle size 10 or 12, scissors and a bead mat
Weaving instructions for the « Manhattan » bracelet:
cut off about 1,5 meter thread and leave about 20 cm tail thread to attach the toggle
pick up 3 Delica beads and pass your needle back through the first 2 beads you picked up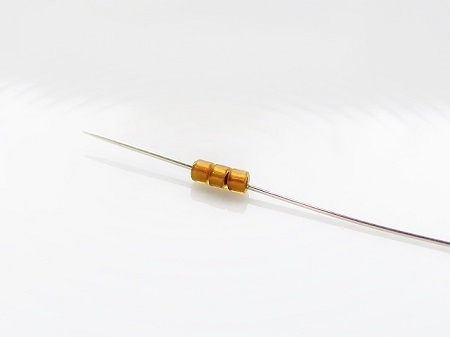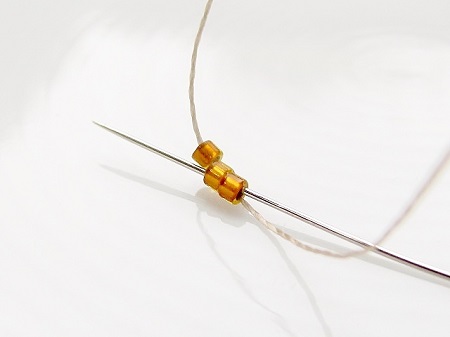 pick up 2 Delica beads and circle through the second bead of the previous round
note: you just made a U-turn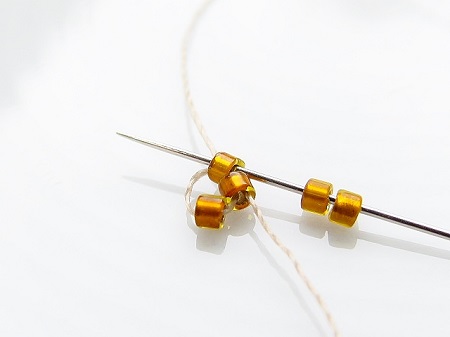 pass your needle through the next bead, which is one of the beads you just added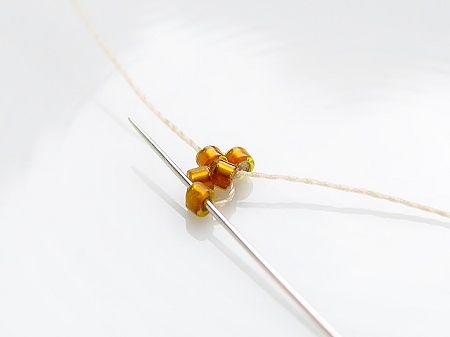 pick up 2 Delica beads
make a U-turn and stitch back through the bead you just left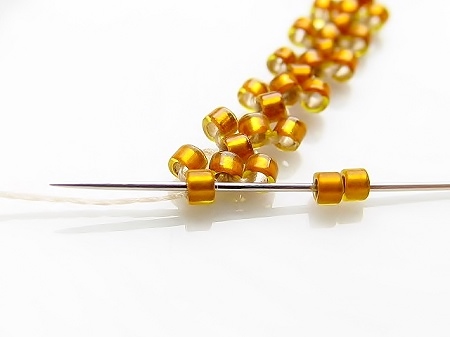 pass your needle through the following bead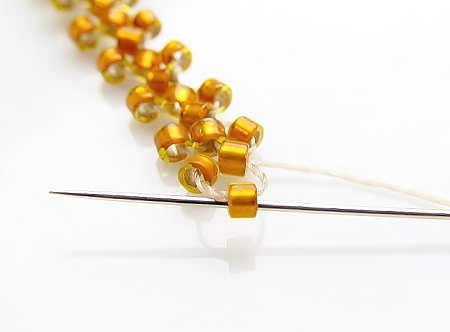 pick up 2 Delica beads and make a U-turn
SEE - part 2