CONTINUATION: RAW or right angle weave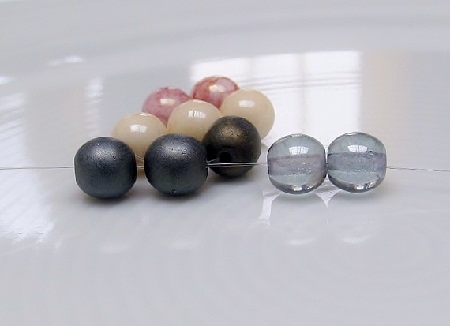 add two beads in color D on the other side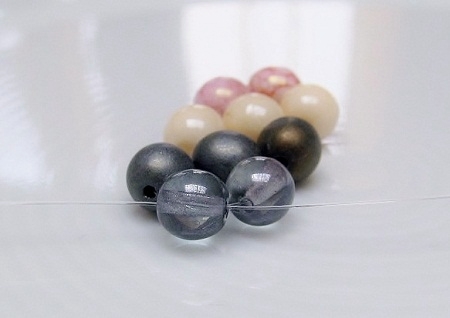 cross the cords in the last added bead in color D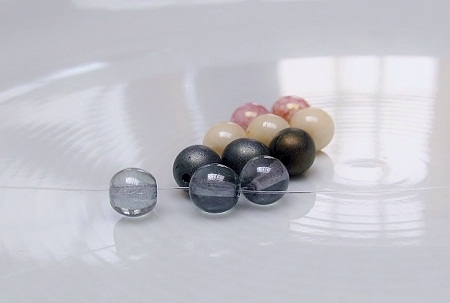 third alignment : add a bead in color D on one side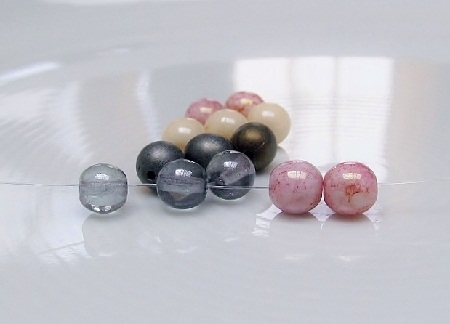 add two beads in color B on the other side
note: you are now repeating the color scheme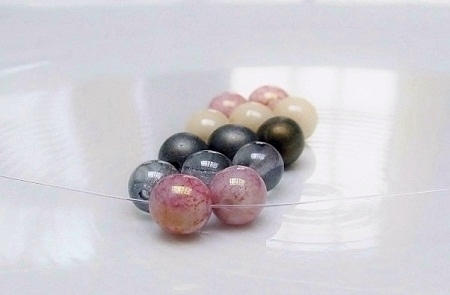 cross the cords in the last added bead
complete the fourth stripe by adding a bead in color B **
add two beads in color A and repeat from * till **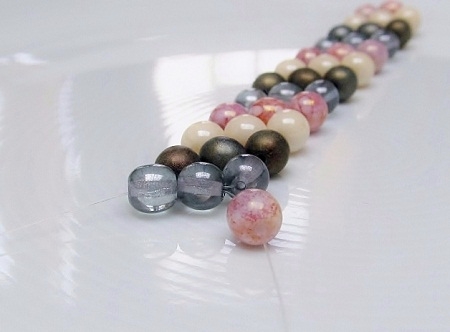 when finishing the pattern of 4 diagonal stripes, you will end with a bead in color B on one side and a bead in color D on the other side
pay attention to the alignment and keep your work flat
attach the ends together
finish with a surgeon's knot and a dab of glue
cut off the ends and tuck the knot in a bead.
Enjoy and why not ... make a second non stretch version with a clasp.
Choose your favorite beads @ http://dunebeads.com/en/czech-druk-beads-smooth-and-round !
Do not forget: have fun, because practice makes perfect. See you soon!