CONTINUATION - "Damselfly pendant"
for the tail end: pick up one 15/0 seed bead with one thread and cross the threads in the seed bead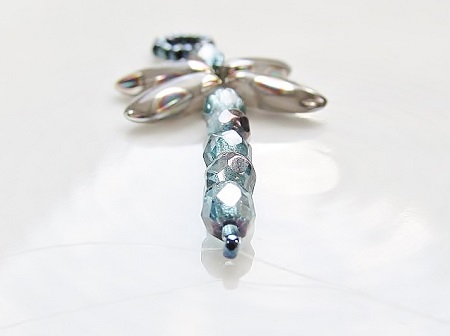 make a few knots and melt the nylon thread with a lighter
enjoy!
We used the following beads: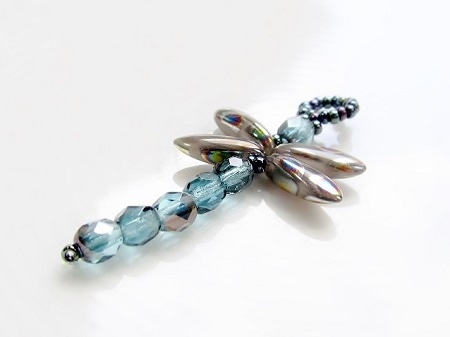 Options:
for earrings your loop should be smaller and five or seven 15/0 seed beads may suffice
instead of a damselfly, you can also go for a dragonfly and use a 3x11 mm dagger and a 5x16 mm dagger for each wing
to make a bigger dragonfly use 6x6 mm round beads
Thank you for choosing your beads and finding @ dunebeads.com!
Happy day, see you soon!