CONTINUATION: the "Climbing" bracelet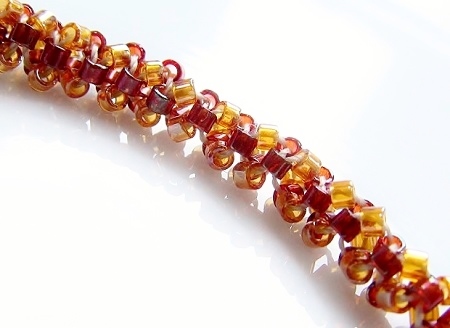 to attach the clasp, consider each part as a B bead:
pick up a color A and a part of the toggle clasp
pass your needle through the 1st bead of a set B–B
go up and down the rope and a part of the toggle clasp while making half hitch knots (=overhand knots) to secure the thread
do the same on the other side
enjoy your creativity!
Suggestions:
make the bracelet in a single color especially if you want it to hold charms or beaded beads
if you work with a single color, give the bracelet an extra edge and use a thread in a contrasting color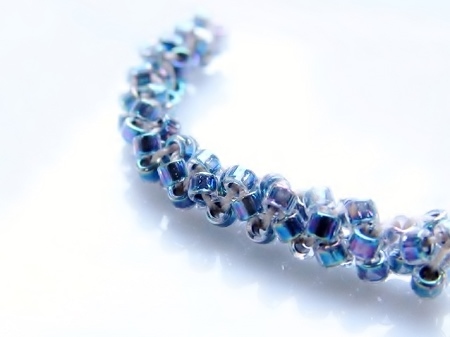 We used the following beads in this tutorial:
Thank you for choosing your beads and finding @ https://dunebeads.com/en !
Happy day, see you soon!