CONTINUATION: the regular tubular herringbone weave
as you can see, the beads in the same color form a column but sit slightly askew to form a herringbone pattern
**to start a new round, make a step-up by going UP through the 1st bead in color A on the same level, as well as through the A color on top of it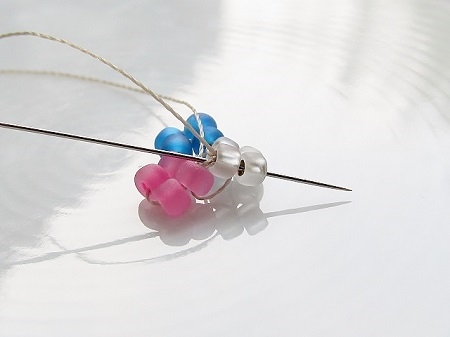 to summarize: in the step-up you work on 2 levels while in all the other cases you work only on 1 level
note: the step-up happens always in the 1st bead in color A and you add always 2 beads in the same color A
pick up 2x color A and go DOWN through the top of the next bead in color A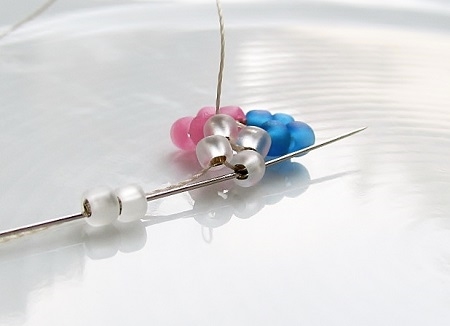 go UP through the bottom of the 1st bead in color B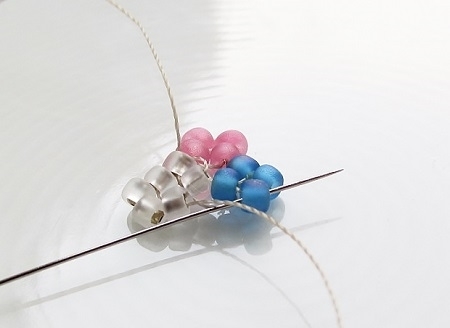 pick up 2x color B and go DOWN through the top of the next bead in color B
go UP through the bottom of the 1st color C
pick up 2x color C and go DOWN through the top of the next bead in color C**
continue **... ** till you have reached the desired length and stop after making a step-up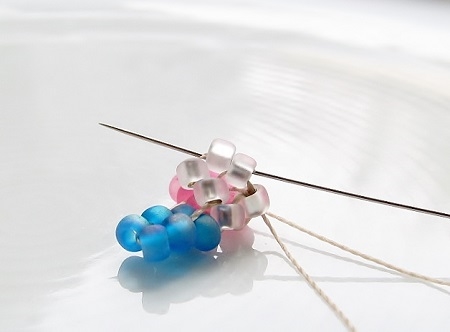 note: initially there will be quite some distance between the three columns, but keep on going and with each round the columns will get closer together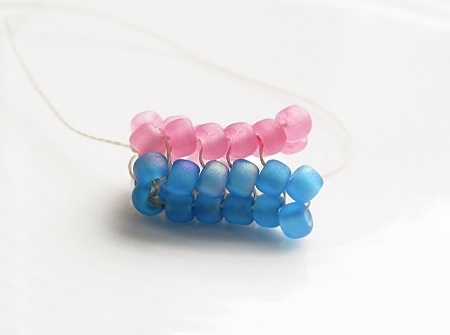 as the top beads stay relatively loose at the end, you will need to close the tube-shape before adding a toggle by going up and down through the thread path of the top rows
Hints:
for a thinner rope, work with a base of 4 beads or a smaller size beads
if you create a rope in a single color lay out little stacks of beads in advance, so you can easily see when you have reached the end of a round and have the make a step-up
you can also make short tubular herringbone pieces to use as individual beads
be creative and enjoy !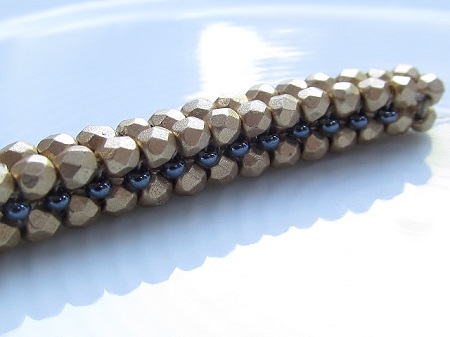 Thank you for choosing your beads and findings @ http://dunebeads.com/en/ !
Happy day, see you soon!