CONTINUATION: "dancing through hoops" bracelet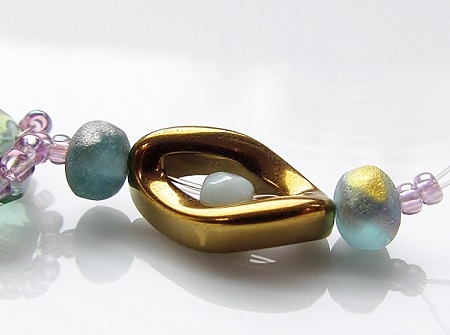 continue from * until ** and finish with a loop bead followed by one seed bead
to add the button: with both threads, pick up a crimp bead and a button and pass them back through the crimp bead
check a last time if the threads are parallel and control the thread tension in order to assure the supples of the bracelet
crimp the crimp bead and cut off the excess thread
enjoy!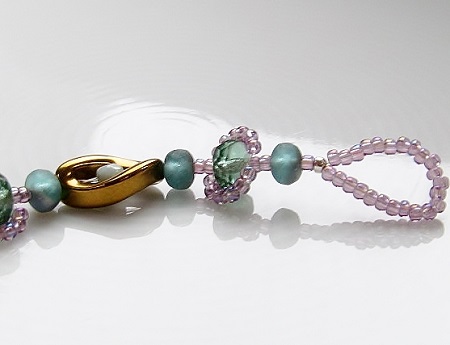 Thank you for choosing your beads and findings @ http://dunebeads.com/en/ !
Happy day, see you soon!